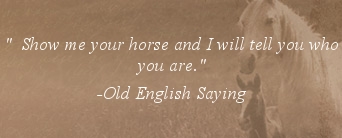 The operation of Hunter's Ridge has been over twenty years in the making.  We are continuing to learn and grow.  

Our instructors are internationally known and have competed internationally; as well as being accomplished horse show judges on the international circuit. We have riders that ride at all levels from pleasure to advance national and international levels.  

Our owner and head instructor, Katherine R. Pitt, is a CHA certified instructor and an open horse show judge.  She competed in the VHSA circuit for fifteen years then moved up to the national and international level for competition and judging.  

HREC's international rider and instructor from Merida, Mexico is Bruce LeLand.

History of Hunter's Ridge 

Equestrian Center

Kathy Pitt, Owner & Instructor

                     2418 Mill Road

                     Powhatan, VA 23139

                     Phone:  (804) 393-1459

                     Fax:      (804) 598-1209

                     Email:   hreckpitt@hotmail.com